Get your cash loan without ever leaving your home
Online personal loans for Canadians:
No credit check
Complete the form in 5 minutes only
Get your money today
Repay in 90 to 120 days
$500 to $850 short-term loans
Get my loan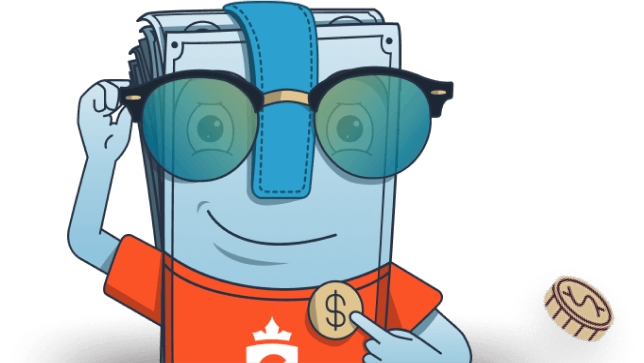 Quick loan calculator
Select amount
Payment frequency
Getting a same day loan in Canada has never been easier
Your online loan is approved shortly. No paper documents are required. We adapt our repayment schedule to your pay frequency.
100% confidential
We keep all of your information safe with state-of-the-art security.
Same-day deposit
Once your request is approved you could get your money in the next 24 business hours
No credit check
Bad credit? Went bankrupt? We're still willing to help. And it won't even affect your credit score!
Credito not only wants to make this process safe for you, we also aim to make it easy. All of our terms will be presented clearly. Always.
Trusted by every client we have
If you were wondering about our online loans
Transparency is crucial for us, so here you will find answers to your important questions.
When will I get my loan?

How can I request my no credit check loan?

When can I make a renewal?
Check out our FAQ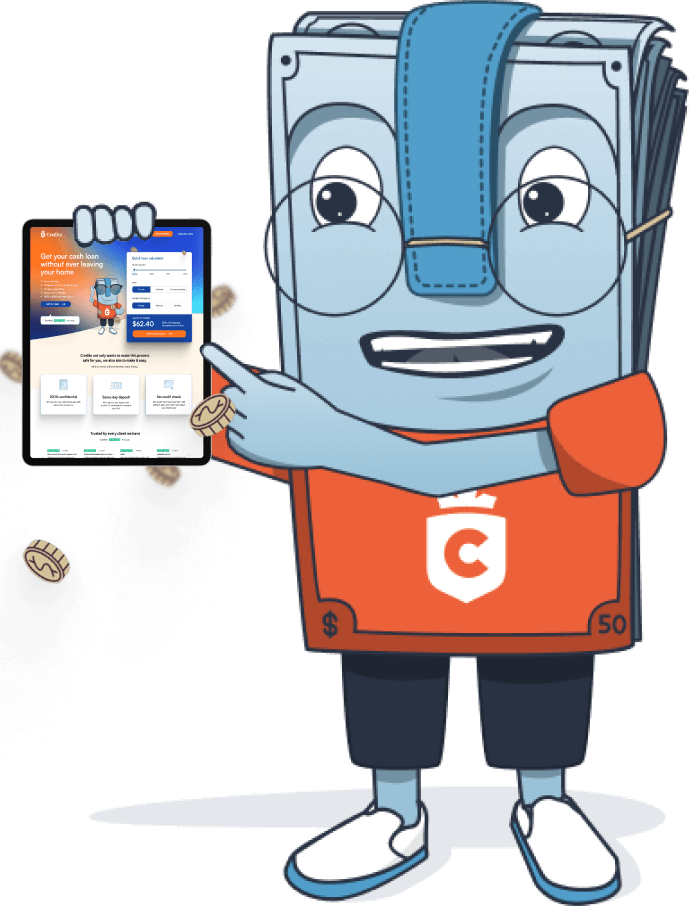 What you're getting with Credito
None of that obnoxious finance jargon
No credit check
Super quick loans to help you cover any unexpected charges or emergency expenses
Flexible payment methods
No infuriating hidden charges
Certified and reliable agents to help you
Always paperless and fast
Rewards for being a good borrower
Why use us?
You can rest assured we will go above and beyond to protect your privacy. Our high-security standards are as trustworthy as those of a financial institution. Credito's cash loans are a quick way to get the money you need in a flash. Credito also allows for manageable, fixed repayment options that you can afford.
Claim your cash now
How to apply
Your $500 to $850 personal loan is just around the corner!
Get approved fast
Money appears in your bank account!
Get my paperless loan now
Important information
Missed payments and your credit score
It is important that you have enough funds in your bank account at your loan repayment time. If you don't, your bank will most likely charge you a penalty on top of ours.
Our $40 penalty will be charged at the end of your contract.
Still, no matter what, your credit score will never be affected by this.
Know that you can always make an arrangement with us to delay any payment for a $25 fee.
Collection method
Credito.ca uses a collection method that follows Canadian legal requirements. If you end up in delinquency, our collection agents will make payment arrangements with you. Our agents are always helpful and will take your situation into consideration.
Just know that missed payments will accumulate interest on the unpaid balance. You will be responsible for all legal fees generated by the recovering a past due balance.
Responsible loan policies
In Canada, we analyze all online requests to make sure that every borrower can repay their loan. This includes, but is not limited to:
- Verifying that your salary meets our criteria;
- Ensuring that you do not have lots of insufficient fund charges in your bank account;
- Determining if your financial obligations will interfere with your loan repaying capacities.
Annual percentage rate (APR)
Credito.ca works with loan companies offering an APR of 22%.
Renewal
Loan renewals are not automatic.
Repayment terms
You must repay your loan within 90 to 120 days.
Repayment example
A $500 loan is due every 2 weeks and repayable in 6 payments of $125.11 for a total amount of $750.66.
This example includes the $225 surety fees added to the borrowed capital. The surety sets his commission at his own discretion, disregarding the interest due to the lender agency.
Warning
Please be prudent and wise with loans. Credito always understands your situation. We will be there for any urgent need of cash, but our interest rates might be higher than other banking institutions. Short-terms loans should be considered a last resort option. If you are willing to wait, other options could be better for you.
Even though our loans won't affect your credit score, several short-term loans could lead to a lot of debt. Be aware of your financial situation and stay within what you know you can reimburse.